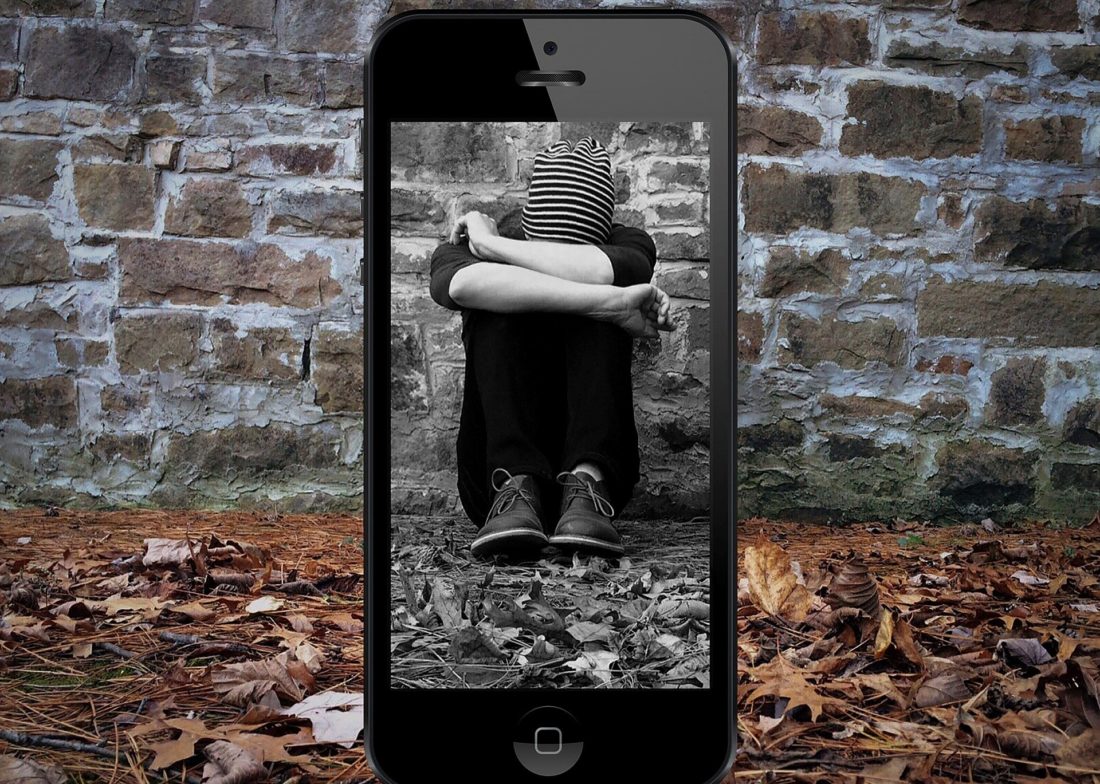 With the advent of the internet came a surplus of benefits. We got to connect globally, businesses flourished, many social issues were highlighted but amid all these positive advancements, a demon also sneaked in – cyberbullying.
The hosts carrying the plague of bullying have also evolved. Now such hounding instances don't solely revolve around random school brawls or teenage girls indulging in mean gossips. Soon after emails, chatting and social platforms were in full bloom, it gave bullies another outlet to continue with their harrying acts. 
Counting the numbers 
The issue of cyberbullying started small but according to i-SAFE Foundation, 1 in 3 young teens have confronted online bullying. The same study articulated that the repetitive pattern of bullying was strong for over 25% of teens across the internet. Moving further, the Cyberbullying Research Center jotted down that 80% of adolescents own a smartphone and thus, it's becoming a common medium of online bullying. 
These are not small figures. Unbeknownst to us, cyberbullying has become a global plague that will require constant and arduous efforts to contain it. Or else, it will spread like an irrepressible epidemic as the aforementioned numbers suggest the same.
Looking for a solution
Common victims of cyberbullying are:
Multiracial females

Individuals with natural disabilities such as autism and physical deformities 

The LGBT community 
Reports of cyberbullying across the world vary in stats. According to DitchTheLabel, 7% of UK students experience varied form of cyberbullying while 35% of the student lot have never been victims. Despite these fluctuating stats and surfacing instances, adolescents or young teens are quite hesitant to report or address cyberbullying. Whose job is to break the ice and look for a solution? The parents of the victims, student councils and anti-bullying organizations fighting this digital plague. 
Before any such correlated incidents go out of hand and it becomes too late to control it, don't be a bystander and as a victim don't suffer in silence. Here are two things one can do to prevent cyberbullying. 
Choose to seek help 
The one reason why victims writhe in the dark and never bring the issue to light is they tend to bottle it up. Not addressing this issue at the right time has led to 41% who faced cyberbullying crippled with social anxiety, 37% developed depression and 26% ending up deleting their social media accounts. 
These stats imply how several individuals tend not to share such instances with the concerning authorities in their lives. The potential causes could be an underlying fear of being judged, a shaky relationship with their parents or victims of domestic neglect or abuse. 
So, even if you're not a blood relative of the victim and you believe the reason behind not sharing is more than a communication gap, be the ice breaker and lend a hand to help them out. 
Pay heed to data security 
A bully that's after you or your loved one possesses the potential to go an extra mile to harass them. Keeping your profiles and data secure might sound far-fetched to some but hacker attacks and security breaches are a grave possibility. 
An individual could hold a grudge against you, extract your personal data and use it against you to defame you. For that reason, you require several layers of security to protect you from hackers and security risks. 
Another probable solution is to keep your online information as private as you can. Especially if there have been occurrences of physical bullying or direct mean confrontations. At times, bullies tend to snip pictures of victims and pose as them online only to tarnish their image. 
Resort to keeping your account details, posts and pictures private or choose to block/restrict access of potential bullies for good. 
A vulnerable network or unsecure operating system can make you defenseless against all sorts of online attacks. Many internet service providers grant a free anti-virus with a full-fledged security suit so click spectrum cable dallas tx here if you want to find out more. 
To conclude
Online bullying has surely contaminated many social and online platforms but now you've learned it can be contained. With the right measures taken at the right time, cyberbullying has become a globally addressed issue, victims are being given justice, and online platforms are becoming more and more secure with better anti-bullying policies.