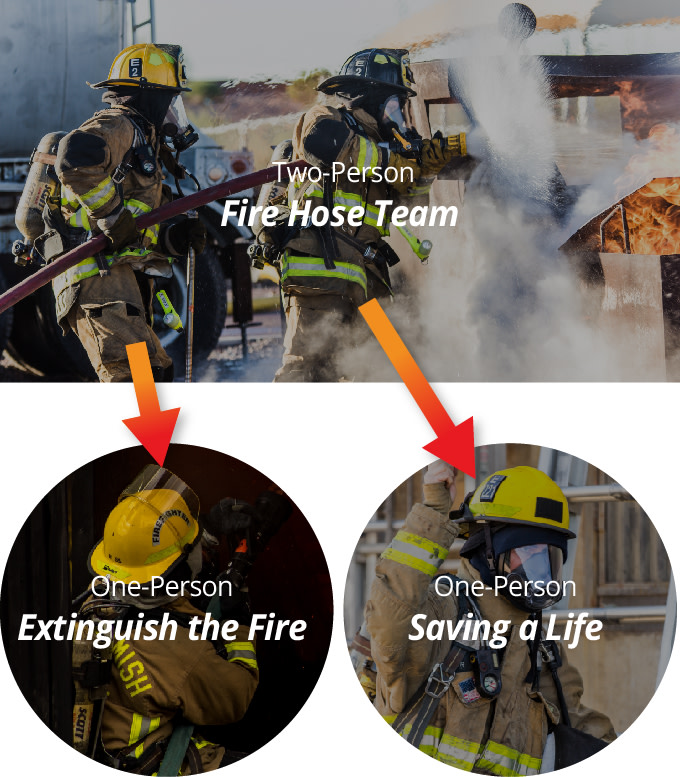 275 firefighters lost their lives in 2020, according to the U.S. Fire Administration's annual report on firefighter fatalities in the country. The number of firemen is declining daily because it is a physically demanding and life-threatening profession.
Do you know the word 'Nozzle'?
One of the most important used pieces of firefighting gear is the nozzle. The most effective flow rate and operating pressure for combating fires can be chosen by firefighters or can be provided by the fire nozzle. A fire nozzle and fire hose are connected to extinguish a fire with water or firefighting foam.
the twenty-first century's intelligent nozzle.
When a lot of water is shot out of the hose, the FINO's Smart Nozzle eliminates all torque. They have patented technology that enables a nozzle to completely eliminate any upward torque by using an unique water pressure control cartridge. since only the straight reaction force needs to be regulated and the downward reaction force is handled by the nozzle, this allows one firefighter to operate the hose. Additionally, it helps to reduce a firefighter's weariness when spraying water by reducing the reaction force by about 30%.
Be prepared for yourself and your community!
Being prepared is always advantageous, although unexpected situation happens are rarely. Consider having a nozzle at your house, workplace, business, farm, etc. Did you know the fact that 928 people are under one firefighter's care? Firefighters might not be immediately accessible when you discover the fire and call 911 for an emergency or the distance between your location and the fire station might be too far. Find the nearest fire hydrant, get a hose, and buy a FINO Smart Nozzle to avoid this awful circumstance.
Another option to help and give back to your neighborhood is to give this Smart Nozzle to a dedicated firefighter. Whether you accomplish it totally on your own or with help from your neighbors, your donation of the nozzle will certainly help your neighborhood fire station, which is lacking in manpower.
Search FINO on Indiegogo now!
After receiving numerous performance reviews, FINO's Smart Nozzle was acknowledged for its achievements in exhibitions such as USA FDIC, Hannover intershutz, and 2022 Fire Expo Korea. The prototype was displayed at those exhibits. They also provided free distribution of their prototypes to Korean fire stations in order to test the effectiveness; the outcomes were excellent.
Why not prepare for an unexpected threat to protect your health and safety at a significantly lesser cost than you would typically pay? What if you also let your community know that you truly care about them? Enter "FINO" into the search bar on Indiegogo to find more details.