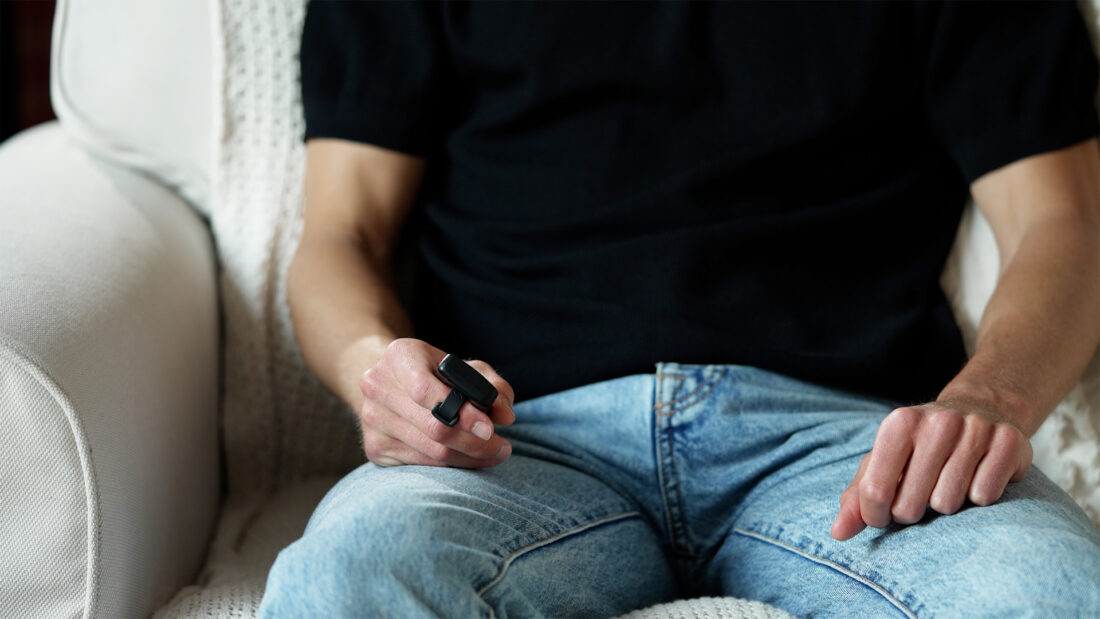 Have you ever had to use a device, but didn't want to get the screen dirty, or weren't close enough to touch the mouse?
Then you should check out VANZY's Kickstarter campaign. With VANZY, all you have to do is slip the ring mouse on your finger and move your hand in the air for precise gesture control.
For the last 4 years, the team behind VANZY, COX Space, has been working hard to "get just the right mix of technologies and algorithms for gesture machine learning perfection."
"Our first model, SNOWL, was a great success, and with everyone's feedback, we swapped the plastic material for fortified glass, and have introduced a new bar type charging cradle for more convenient usage," COX Space told us.
VANZY comes with a charging cradle, USB-C cable, and black silicone ring. There's also a leather case and metal ring, white silicone ring, and more that are available as add-ons.
With VANZY's 11 different gesture controls, you can operate your devices in a wide variety of ways. Plus, VANZY also has machine learning capabilities, so it can better understand the way you move.
The device is also water resistant. That means you can use VANZY while you wash your hands, or even while you shower, without having to worry about water ruining the device.
One reason why this is all possible is COX Space's 3D positioning technology. This allows for VANZY to better measure the distance moved by your finger.
There's also 9DoF technology. This feature uses sensor fusion to combine data from the different sensors, giving even more gesture recognition precision compared to 3DoF or 6DoF.
And the third technology fueling VANZY's gesture precision is the machine learning engine. This lets VANZY learn from your unique movements, so it'll be better to equipped to understand your commands.
VANZY's 11 gestures can also be custom keymapped to specific commands in your device, such as launching or closing an app, or executing a certain command in the interface.
Also, when you need to use multiple devices at once, there's the multi-pairing feature, which is especially convenient for multi-taskers.
VANZY also comes with an air mouse to make it a true all-rounder. You can find VANZY on Kickstarter, where its campaign has already well-exceeded its funding goal.