Every since the Canadian government passed a bill legalizing recreational use of cannabis, start-ups across the country have jumped on the opportunity to get in on the ground floor of what promises to be a lucrative business.
But while cannabis products may now be legal for use by anyone over eighteen, this doesn't mean that there are no restrictions on them. In fact, the government has implemented a strict regulatory framework to ensure that cannabis production is carefully monitored, and cannabis plants are tracked from seed to sale.
The logistical challenges these regulations represent have led many cannabis companies to adopt high tech solutions to help them keep the necessary records. Here are just a few ways new tech has already started shaping Canada's cannabis production:
1. Detailed Electronic Tracking Tools
In order to keep organized crime out of cannabis production, any business that wants to sell cannabis in Canada needs to be able to show over step of its supply chain, from seed to sale.
This means that cultivators need to keep detailed records of every plant they grow, and need to be able to document the origins, growth, and processing of each of their products for inspectors and customers.
Keeping track of these vast amounts of data has meant adopting specialized technological tracking solutions. Companies like Ample Organics specialize in providing cultivators with software and hardware tools that can log information in real time in the greenhouse itself, so a detailed history of each plant can be recorded over the course of its life cycle.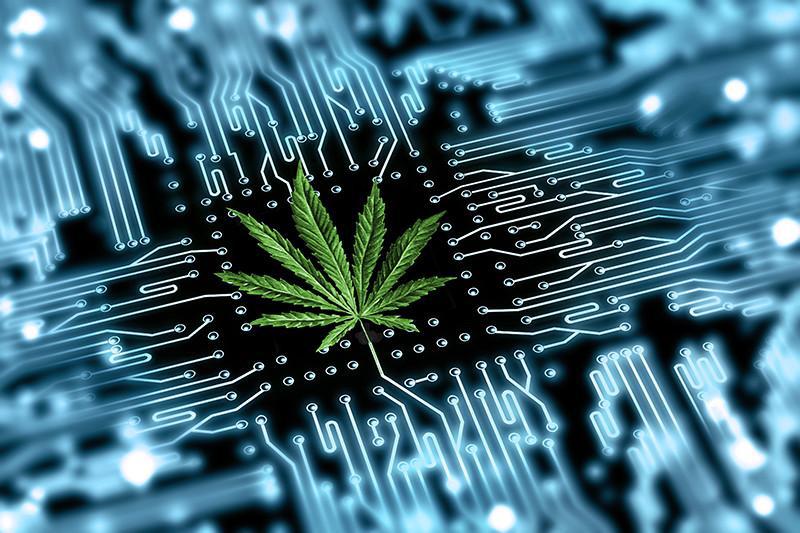 2. Quality Control
As with any product destined for human consumption, cannabis needs to undergo regular, rigorous quality tests to ensure it is safe, and to demonstrate that it falls within the acceptable limits of potency.
In the cannabis industry, this not only means testing samples of every batch in a lab for quality control, but also ensuring that the results of those tests are properly recorded and readily available should inspectors are clients ask to see them.
Cutting-edge tech designed specifically for the cannabis industry helps those involved in cultivation and production to link lab results to every bulk lot so quality control information is instantly available.
3. Sophisticated Database Tools For Medical Cannabis Users
Cannabis has been legal for medical uses in Canada since 2001, but with recreational cannabis now legal as well, precautions have been required to ensure that patients are able to fill their prescriptions in simple, efficient ways.
With the latest cannabis database tools, secure digital platforms have been created to allow clinics to directly connect with licensed cannabis producers electronically, making it easier than ever for patients to get the care they need, hassle free.
Canada's new cannabis laws have created exciting opportunities for businesses that want to work alongside the federal government to provide safe, effective access to high quality cannabis products. Many of these businesses have in turn benefitted — and continue to benefit — from the digital solutions provided by companies like Ample Organics, who are finding creative ways to ensure that cannabis production and regulation is as seamless and worry-free as possible.