Since the election in 2016 of U.S. President Donald Trump, the world of manufacturing has watched carefully as the most powerful country in the world has readjusted its long-term commitment to free trade and open markets.
While Trump's at times inconsistent policy proclamations have caused elation among those who believe globalization to have driven down standards of living for American workers and weakened the U.S.'s place in the world, they have caused consternation among manufacturer's who rely on global supply chains.
Changing Trade Rules Force Threaten Supply Chains
Shortly after Trump announced that he would be imposing 25 percent tariffs on automobiles produced in Canada, experts quickly noted that supply chains for the automotive industry across Canada, the U.S., and Mexico are deeply integrated, and that any attempt to disentangle them would spell economic disaster for the automotive sector in all three countries.
These tariffs follow equally onerous tariffs on steel and aluminum from Canada and Mexico, which have already caused a rise in production costs and product prices across North America.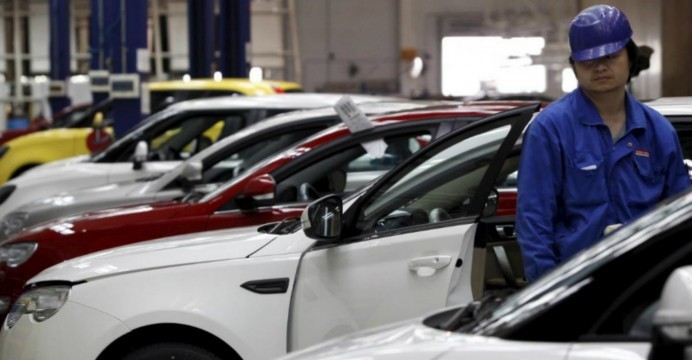 How far Trump takes these measures, and whether he follows through with the tariff on automobiles, has yet to be seen. What is clear is that manufacturers who rely on supply chains stretching across the continent and around the world will need to prepare for steeply rising costs and a heftier price on doing business.
For this reason, manufacturing firms that want to build in resilience for the coming year will need to dramatically increase the efficiency of their production lines. Cutting waste and improving quality control will be central to meeting this objective, and for many operations this will mean modernizing equipment.
New Tech The Key To More Efficient Production Lines
Despite the significant strides that have been made in metrology and automation, productivity has remained stubbornly stagnant, which puts manufacturers in the crosshairs should overhead be driven up by rising costs.
Bringing in state-of-the-art equipment is a key way to improve productivity without expanding labour force or switching suppliers. For example, the latest CMM measurement equipment and software can play a vital role helping manufacturing companies cut down on waste and improve efficiency by gathering better data about recently-produced parts and reducing the number of parts rejected due to errors.
CMM machines running the latest software programs can also cut down on bottlenecks and monitor machine degradation, making it possible to foresee costly shutdowns and save money on raw materials.
Uncertainty Ahead For North American Manufacturing
After a generation of globalist orthodoxy, manufacturers across the North American continent have entered uncharted waters. While there are strong calls from political leaders like Canada's Justin Trudeau for America's trade policy to return to the status quo, it is not clear whether these voices of reason will prevail at the upcoming trade talks.
Either way, manufacturers will need to prepare themselves for more turbulence ahead. Even if Trump changes his mind, it is at this point overwhelmingly clear that protectionist instincts that have long lain dormant are once again playing a commanding role in trade and politics across North America and around the world.
(Visited 55 times, 1 visits today)